Originally from Lockport, IL, I have been tattooing since 1994 and have had the good fortune of working alongside some of the best tattooers in the business.
In the Spring of 2008 I opened my own shop, Speakeasy Custom Tattoo in the heart of Chicago's Wicker Park Neighborhood.
I enjoy doing one-of-a-kind custom tattoos & specialize in cover ups.
I strive to stay creative and productive in an increasingly competitive industry. I approach each tattoo project with equal intensity, as if I going to wear the piece myself. I hope that my attention to detail comes through in all of my artistic endeavors.
When not tattooing, I will most likely be at home with my wife, daughter, and french bulldog; frantically trying to finish my art project for the next day.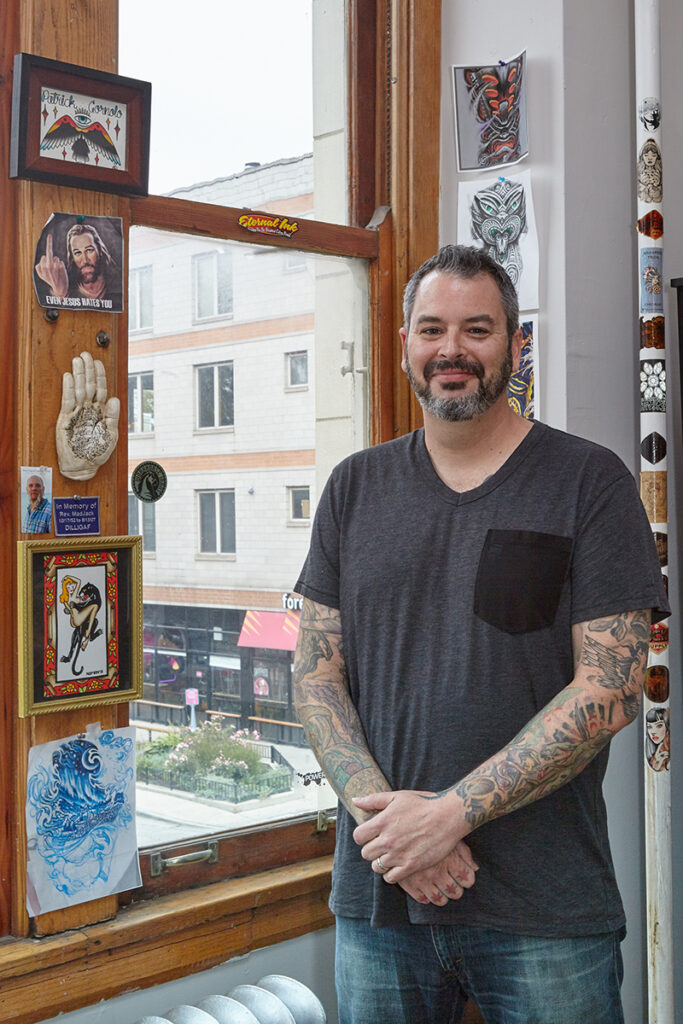 ALL of my appointments are done via email. If you wish to set up a consultation or tattoo appointment please email speakeasy.tattoo@gmail.com.
Please include a detailed description of what you are looking to get, size and placement info, and any reference pictures you may have. If you are looking for a cover up, please send a picture of your current tattoo as well as an idea of subject matter for the cover up.
Please Note: I generally have a 8 to 12 month wait to start new work and I am only taking on select projects and bigger work at this time.
All emails will be answered within a week so please be patient.
If you do not wish to wait to be tattooed by me and would still like to be tattooed at Speakeasy, another artist in the shop would be happy to help you out. Please check out the other artists on my shop website: www.speakeasycustomtattoo.com
My tattoo rate is $250/hr with a 2 hour minimum per session
I require a $200 non-refundable cash deposit to be paid at your consultation appointment